Associate Pastor – Child & Student Ministries/ Outreach & Missions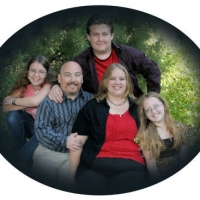 Rev. Scott Soden
Associate Pastor – Child & Student Ministries/ Outreach & Missions
cell: 307-221-3208
work: 307-638-6411
Email: pastorscott@cheyennebrethren.org
Facebook: https://www.facebook.com/scott.soden.7
Twitter: @scottsoden01
Rev. Scott Soden is our Associate Pastor and is responsible for all of the church's Child & Student Ministries. He also supervises and maintains the church's Missions and Outreach ministries.  Additionally, He leads our Jr. /Sr. High youth program on Wednesday evenings along with his youth leadership team. In his role as Missions Pastor, he supervises and coordinates the Mission and Outreach ministries for the Local, National and Global focus for our church. Pastor Scott also serves as the church webmaster and social media specialist. Pastor Scott was ordained by the Brethren Church in October of 2010. He and His wife Barbara have been married for 22 years and have three great kids.
Pastor Scott also holds a position as the part-time coordinator of The Brethren Church Global Partners Team, whose focus is on identifying and deploying new missionaries in foreign countries through the Pathways developed by the team.
Pastor Scott holds an associate degree in business management from Laramie County Community College and a bachelors degree in business administration from Colorado Christian University. He also holds a certificate in Entrepreneurial studies with a focus in Business Planning.